Little Women Atlanta star Monie Cashette stopped by CockTales Dirty Discussions for a few drinks and some cocktales!  We discuss her not realizing she was a little person, dating online, proposing to her husband and living out her life on reality tv. 
Episode Afterthoughts
This episode was definitely more of a calm one! Monie was super sweet and I definitely enjoyed having her on the podcast.  A few things that I found to be interesting were that Monie didn't realize she was a little person until around the time of her doing the show.  Monie is 4'5″.  I'm 5'3″, and just to be clear, in the photo posted on Instagram she's standing on a platform with Medinah, while I'm standing next to them below the platform so while our height difference isn't huge it isn't as close as it may appear in the photo.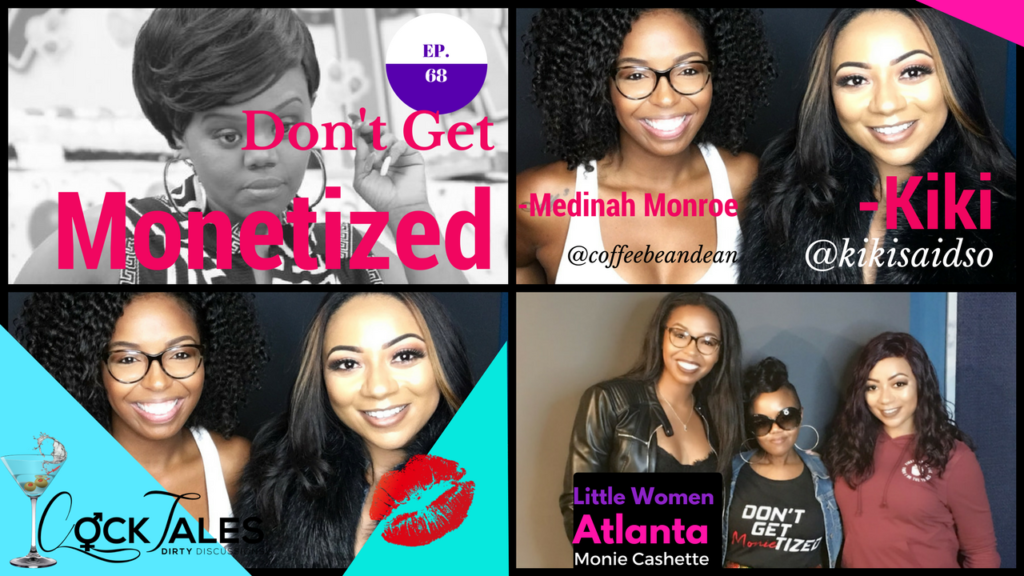 Another thing I couldn't wait to ask her about was losing her ring.  On Little Women Atlanta we were able to see her now husband call of their engagement after she lost the ring.  She bought a ring for him and decided to propose as a way to make amends.  Good for them but I'm not sure if I could propose to my man even if I lost my ring.  Let's just pray that when I get engaged my fiance knows to get the ring insured!
Shoutout to Big Buzz Bartenders and Hookah for providing our cocktails this week.
Thanks again to @kinshipworks for providing video production services today. Check out the video on our YouTube pages.